British actress
Keira Knightley
(Pirates of the Caribbean) did not appreciate it when (in 2004) her breasts were enlarged on a promotional poster for
a movie
.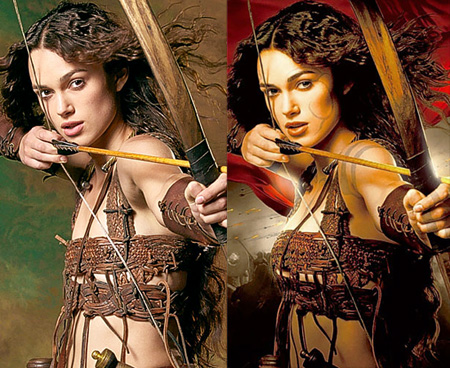 ...the before and after... notice the tan enhancement as well...
Apparently these producers can't help themselves because
they've tried to do it again
(for a new movie) and this time she put her foot down. Kudos to her and any actor that refuses dubious digital enhancement. That poor studio. What
are
they going to do with such an obdurate actor? Just think of all the
revenue that smash hit

King Arthur

would have lost
 if they did not have such a pneumatic poster?
My favorite comment from the article:
"If the size of her breasts were so integral to the movie and marketing, then they should've hired an actress that had the requisite size."